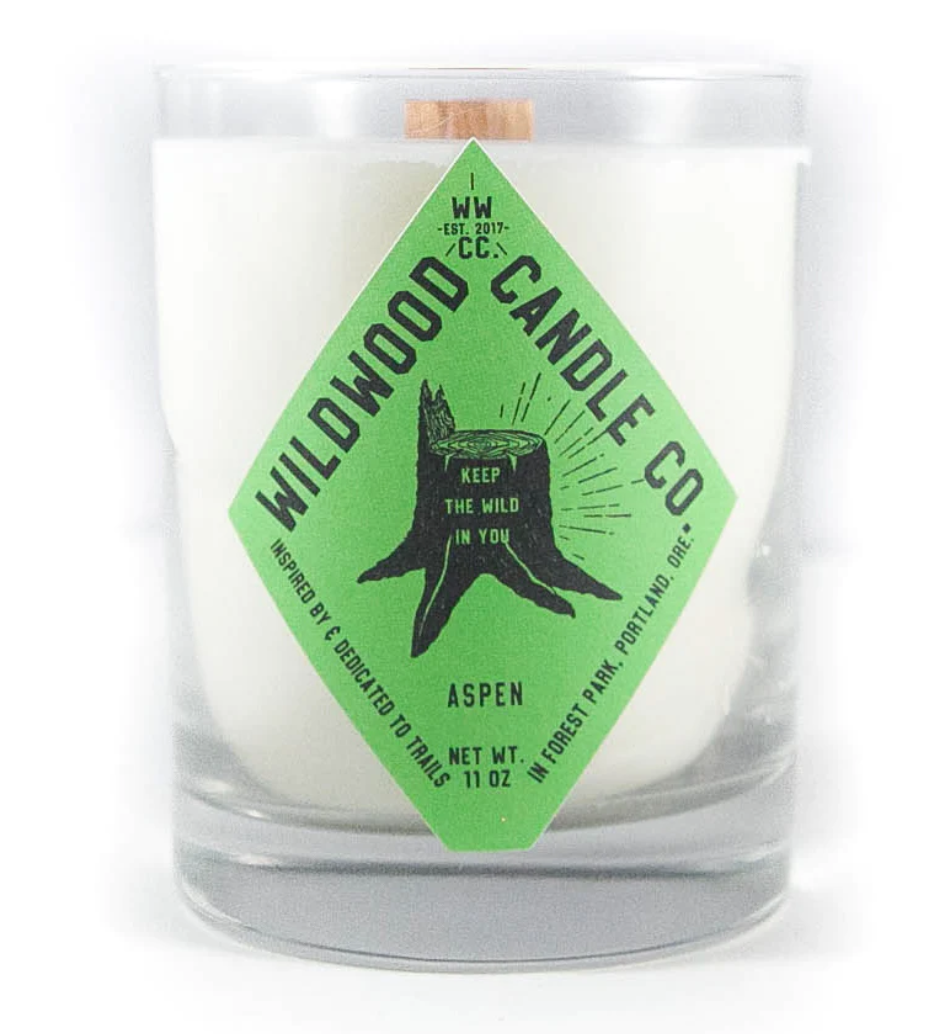 Wildwood Candle Co. Aspen Scent- cut grass, pine, soil
Regular price $32.00 Sale
Top: pine cones, fir needle, eucalyptus 
Middle: fresh-cut grass, galbanum, bayberry
Base: soil, cedarwood 
Although the Aspen trail in Forest Park only clocks in at about 1/2 mile, it's a convenient way to quickly connect to Wildwood and create a great hike or trail run loop.  Skip the crowds at the Leif Erikson trail head, and head up Aspen NW Ave. for a change of pace. Inspired by the aspen's green-leafed summer foliage, this candle has fresh, green and earthy notes -- crushed pine cones, eucalyptus, bayberry, fresh-potted soil and cut grass. The ultimate "outdoor air refreshment" to fill your lungs. Think of this one as Wildwood 2.0.

Hand-poured

 

natural soy wax blend, essential oils & fragrance. Eco-friendly, ethically sourced & produced. Petroleum, lead, GMO & phthalate free. Naturally processed & sourced wooden wicks from the Forest Stewardship Council (FSC) that partners with Trees.org. All materials sourced in USA.
5% of profits

made by Wildwood Candle (not Worn Path) 

are donated to the Forest Park Conservancy

 

to help protect Forest Park's ecological health.
Recyclable 13.5 oz glass jar 4.25"H, 3"D
Net Wt. 11 oz
Up to 60 hour burn time