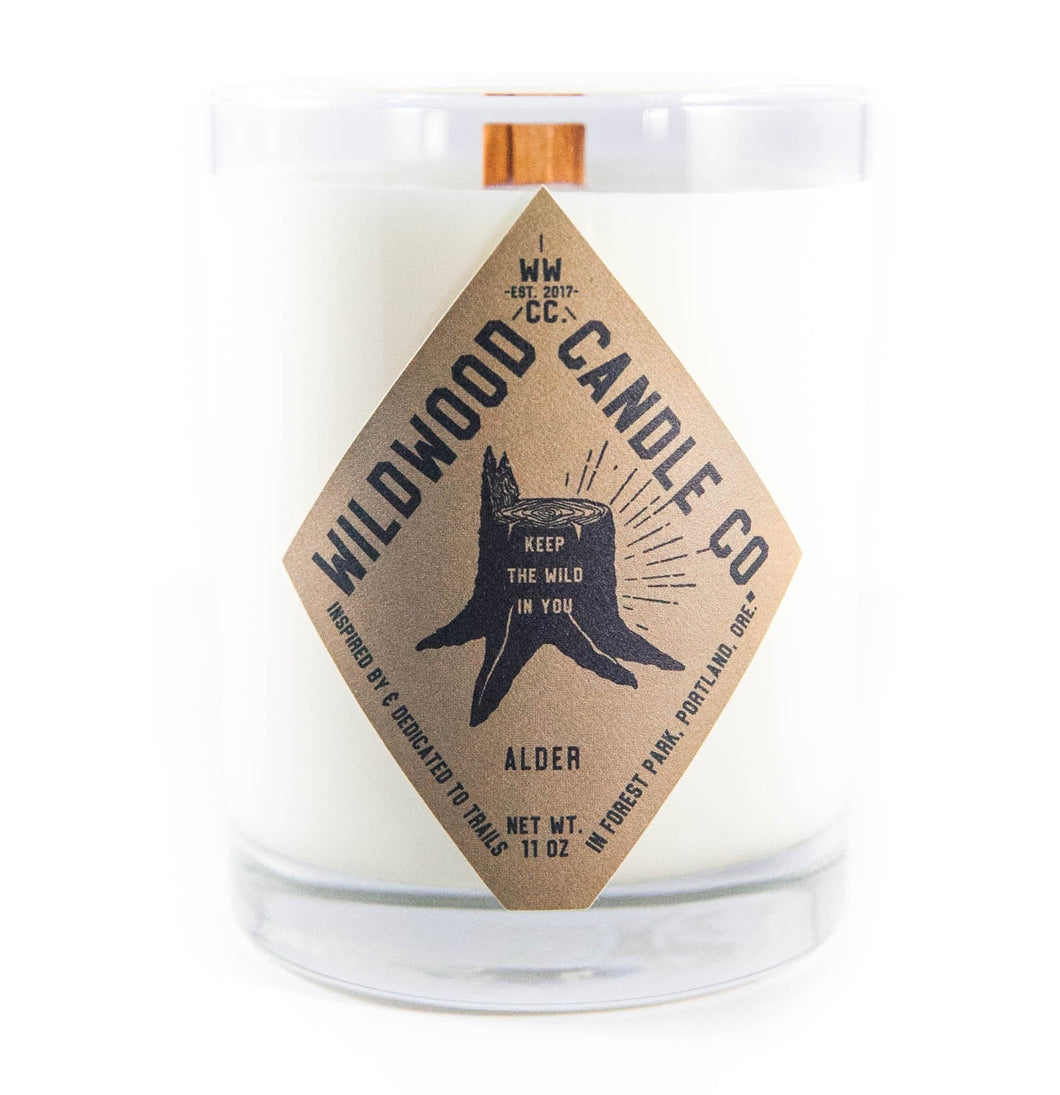 Wildwood Candle Co. Alder Scent- palo santo, sandlewood
Regular price $32.00 Sale
The Alder trail connects Leif Erikson to Wildwood, which was completed in 1980. Deciduous red alder, cedar and big-leaf maple primarily line this trail, which inspired this scent to be heavily and richly woody. It is surely one that will uplift and soothe your spirit. 
Alder has warm, spicy notes of:
Top: sandalwood
Middle: pine, lemon
Base: palo santo, peppermint
Hand-poured

 

natural soy wax blend, essential oils & fragrance. Eco-friendly, ethically sourced & produced. Petroleum, lead, GMO & phthalate free. Naturally processed & sourced wooden wicks from the Forest Stewardship Council (FSC) that partners with Trees.org. All materials sourced in USA.
Recyclable 13.5 oz glass jar 4.25"H, 3"D
Net Wt. 11 oz
Up to 60 hour burn time