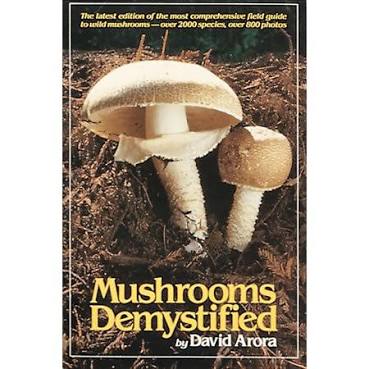 Mushroom Demystified Book 2nd Edition By David Arora
Regular price $42.00 Sale
Please place orders of books separate from other products for the MEDIA MAIL shipping option. You can order multiple books in one order and get this rate, but you can not include other types of products. 
At 1056 pages this book will astound you just by its size alone. It contains descriptions and keys to over 2,000 species of mushrooms and over 950 photos. There is a checklist of the 70 most distinctive and common mushrooms along with chapters on terminology, classification, habitats, mushroom cookery, mushroom toxins, and the meanings of scientific mushroom names. Great for aspiring mycologists  and old heads who already have a depth of knowledge. This book is a tome. This pairs well with the Opinel Mushroom Knife if you are looking to collect some specimens. 
1056 pages, approx. 9"x6"