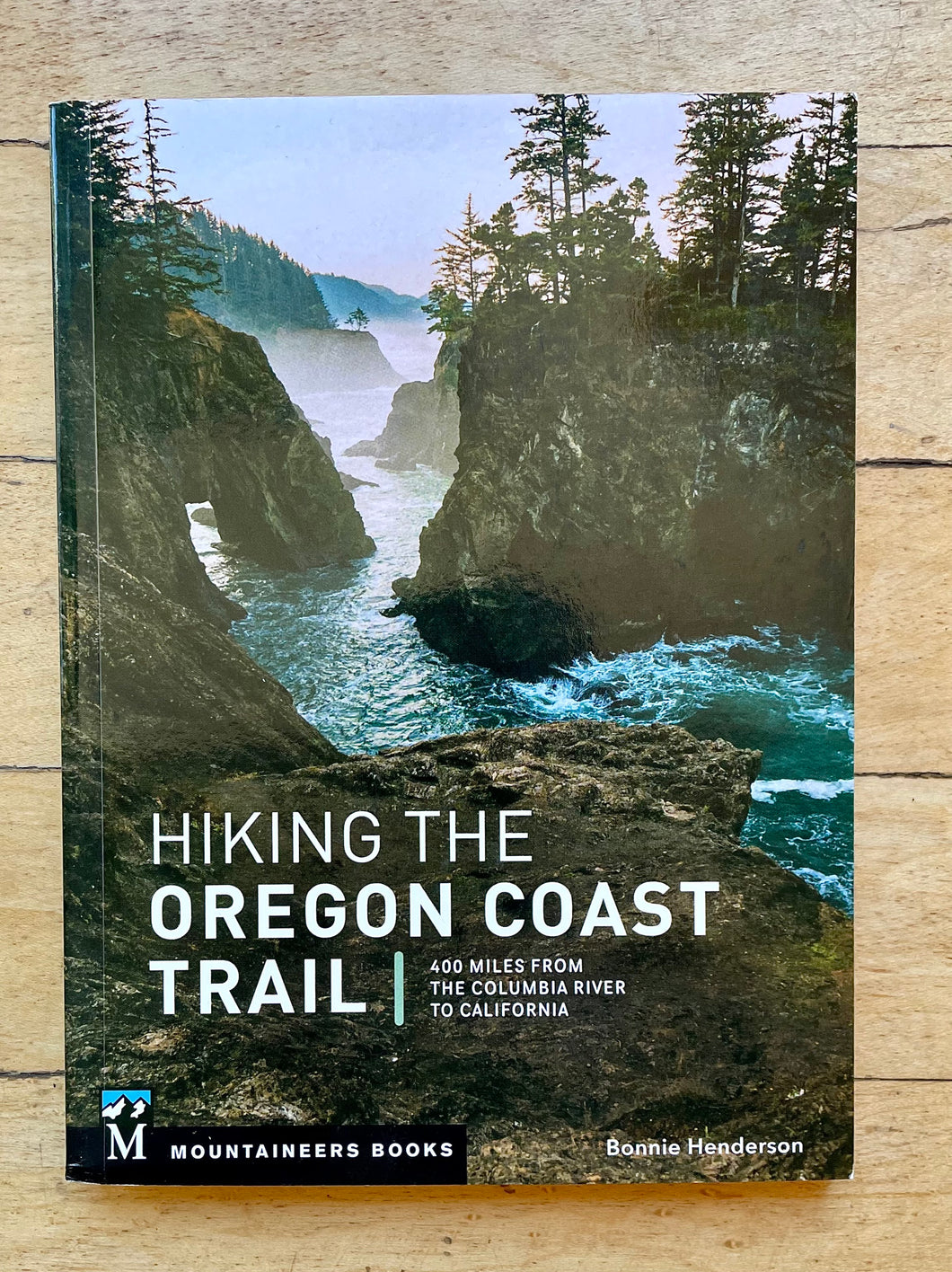 Hiking the Oregon Coast Trail Book by Bonnie Henderson
Regular price $24.95 Sale
Please place orders of books separate from other products for the MEDIA MAIL shipping option. You can order multiple books in one order and get this rate, but you can not include other types of products. 
First and only comprehensive guide to the entire Oregon Coast Trail
Experienced, passionate author is the authority on the OCT
Perennial interest in long-distance trails
From vast beaches and lush forests to windswept bluffs and dramatic sea stacks, the stunning wild coast of Oregon is emerging as the next great long-distance hiking experience. The OCT includes 200-plus miles of publicly accessible beaches, as well as established trails through city, county, and state parks and national forest lands.

Breaking the trail into five major sections, each with an elevation profile, Hiking the Oregon Coast Trail provides detailed descriptions of 34 route legs with mileage, maps, resupply options, itineraries, hazards, camping or lodging options, and more. Introductory chapters advise on when to start, what to bring, and what to expect, while sidebars throughout share trail history, flora and fauna, and worthy side trips.

The OCT is a truly singular experience with unique challenges such as finding campsites in some areas and navigating coastal tides, weather, and river mouth crossings. This guide synthesizes everything hikers need to know to plan and enjoy a successful adventure.
256 pages, 5.5"x8"