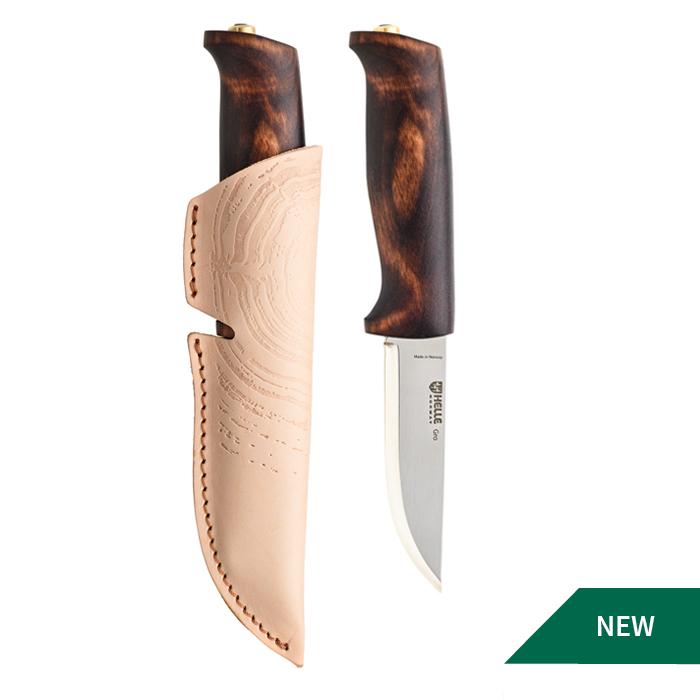 Helle Gro Knife
Regular price $84.00 Sale
The Gro knife is created to make your time with nature grow. A classic Scandinavian style knife shaped with and invitation to the outdoors. 
The Gro knife is a medium size tool with the intention to fill the gap between the Spire and the rest of the Helle line of tools. The birch wood handle has been shaped and sanded by our craftsmen and women to its final shape and dyed dark. 
The shape is intended to offer a secure grip, without limiting the user but allowing him or her to develop carving techniques and grow as a knife user.
The blade is a classic scandi grind made of Sandvik 12C27 steel. Helle sharp right out of the box.
Specifications                     Gro
Blade material:                   Sandvik 12C27
Blade thickness:                3,0mm
Blade length:                      93mm
Blade construction:          Stick tang
Handle:                              Dark colored Birch
Handle length:                  105 mm
Sheath:                             Natural colored high-quality leather
Design by:                        Helle team
Design year:                     2021