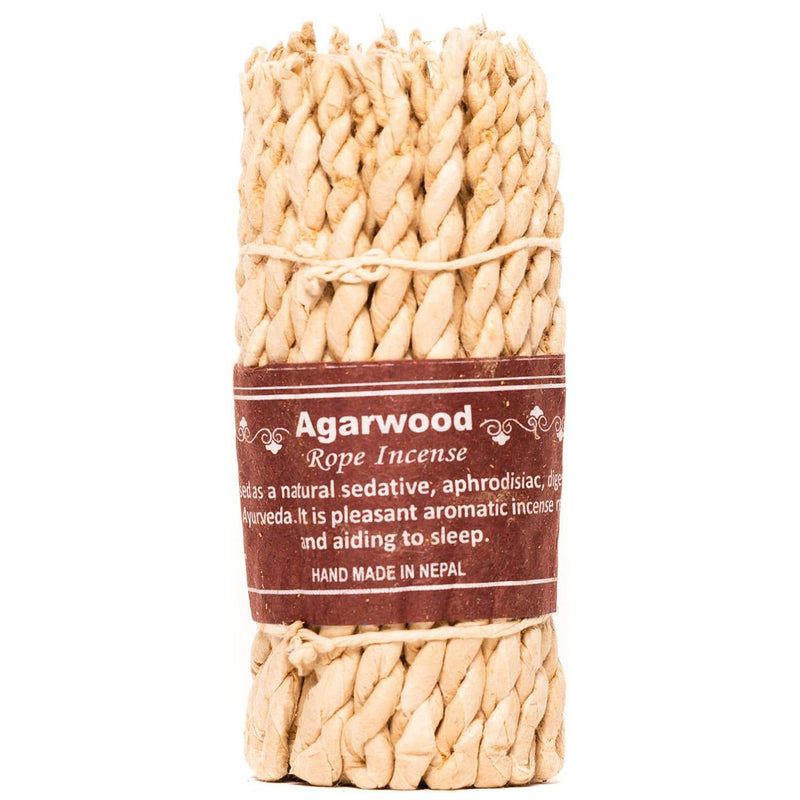 Agarwood Rope Incense
One of the most ancient incense ingredients - agarwood. Deeply primal, psychoactive and incredibly unique, the scent of fine agarwood is widely considered to be one of the very best scents for meditation. Earthy and bears some similarity to Juniper Dhoop incense in fragrance. 
 Approximately 50 - four inch ropes are artfully packaged in bundles of hand rolled lokta paper. Handmade in Nepal.