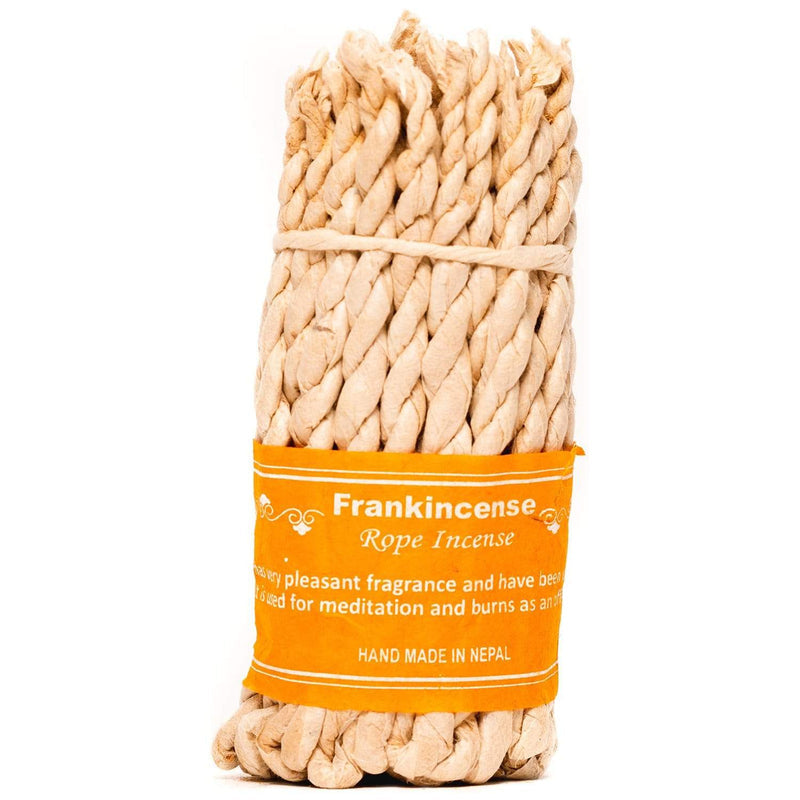 Frankincense Rope Incense
Frankincense is the quintessential incense. It has the greatest association with spiritual practice of any substance on earth. Frankincense is the resin of the sacred Boswellia tree and has been used since ancient times by the civilizations of Egypt, Africa, and Mesopotamia. 
 Approximately 50 - four inch ropes are artfully packaged in bundles of hand rolled lokta paper. Handmade in Nepal.