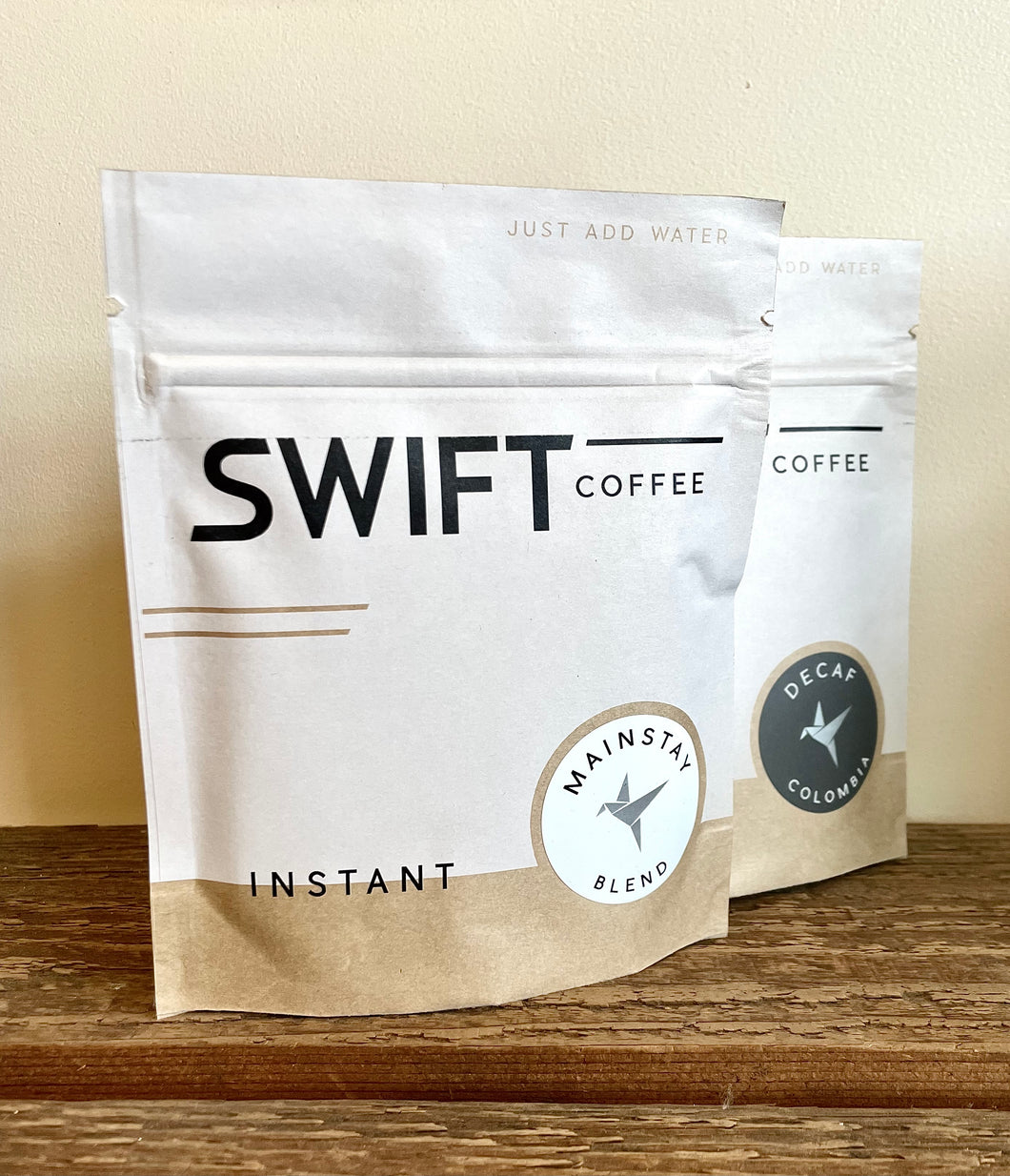 Swift Cup Instant Coffee
Regular price $13.00 Sale
This is the tastiest instant coffee I've ever had. You no longer have to sacrifice taste when trying to pack light on a camping trip or even on a road trip with little options for coffee. This stuff is a great solution.  Each packet contains 5g of freeze dried craft coffee. Just add 8-10oz of water (hot or cold) for a quick cup. Each box contains 6 packets. That's about $2 a cup for a delicious coffee!
Mainstay Blend- a sweet, clean and balanced cup from Africa and Latin America  that highlights an array of fruits, matched by rich cocoa flavors. 
Decaf- 
This lot comes to us from Tolima, Colombia and was grown at elevations between 1,250 and 1,700 meters above sea level. After being harvested by hand, most of the caffeine was extracted out through a natural and innovative process utilizing byproduct from Colombian grown sugarcane.