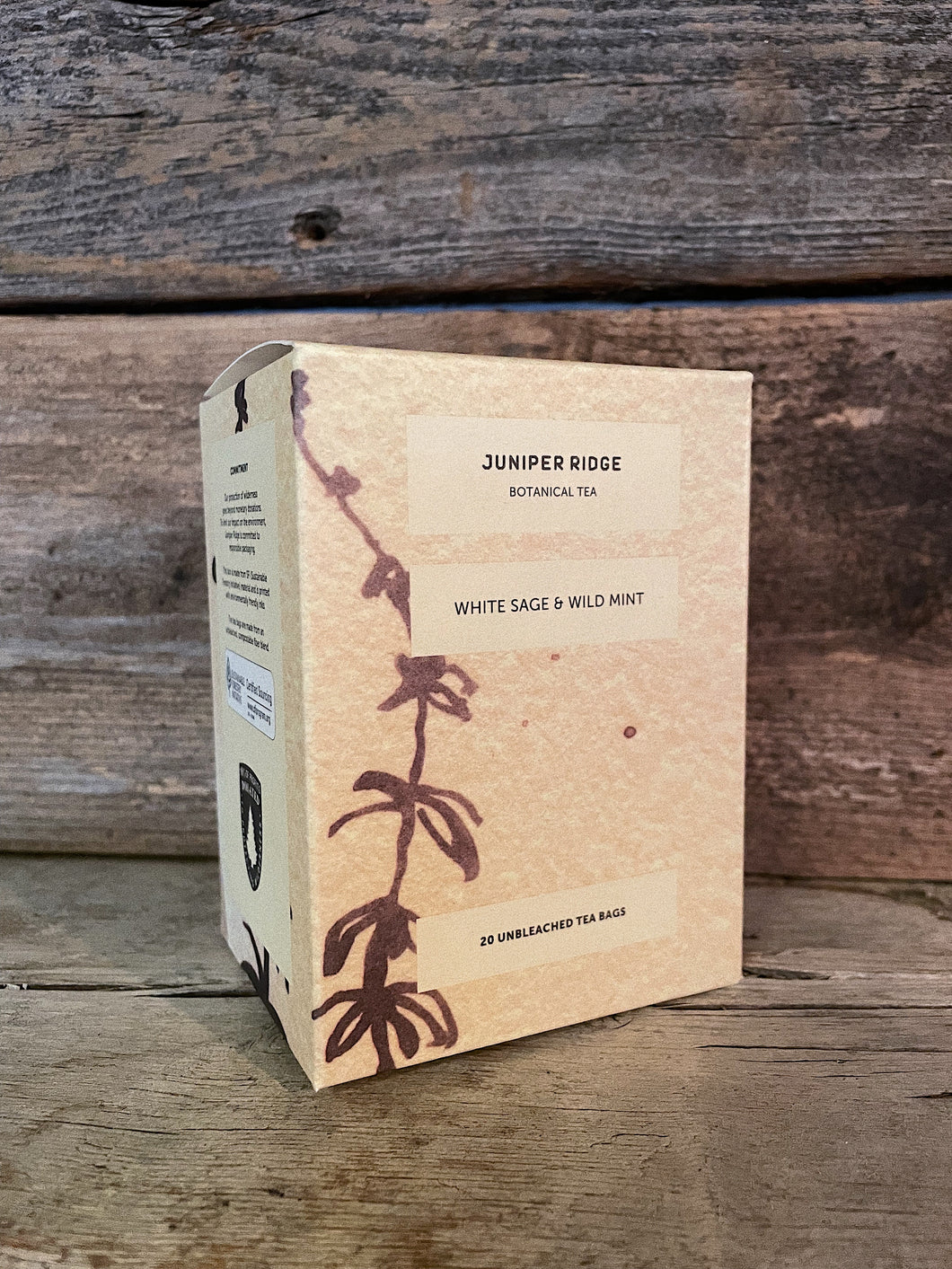 Juniper Ridge White Sage and Wild Mint Tea
Regular price $13.00 Sale
The Story
A wonderfully cozy, complex, mineral tea that tastes as good as it smells. Steep it light to tease the minty notes or leave the bag in the cup to release the deeper earthy tones. Serve hot for a restful companion in the cold, or chilled for the perfect refreshment after a long day outside. Naturally caffeine-free.
20 unbleached bags per box.
Tasting Notes
Earthy, Herbaceous, Bright Mint
 Ingredients
White Sage (Salvia apiana), Organic Mint (Mentha ssp.), Wild Mint (Mentha ssp.).
This product is made with 100% cultivated white sage from a farm in Mexico.
10% of sales of our white sage and sweetgrass products are donated to Indigenous & First Nations groups. We began this initiative in 2019 and have committed to maintain it in perpetuity.
Packaging
Box is made from SFI (Sustainable Forestry Initiative) material and is printed with environmentally friendly inks.