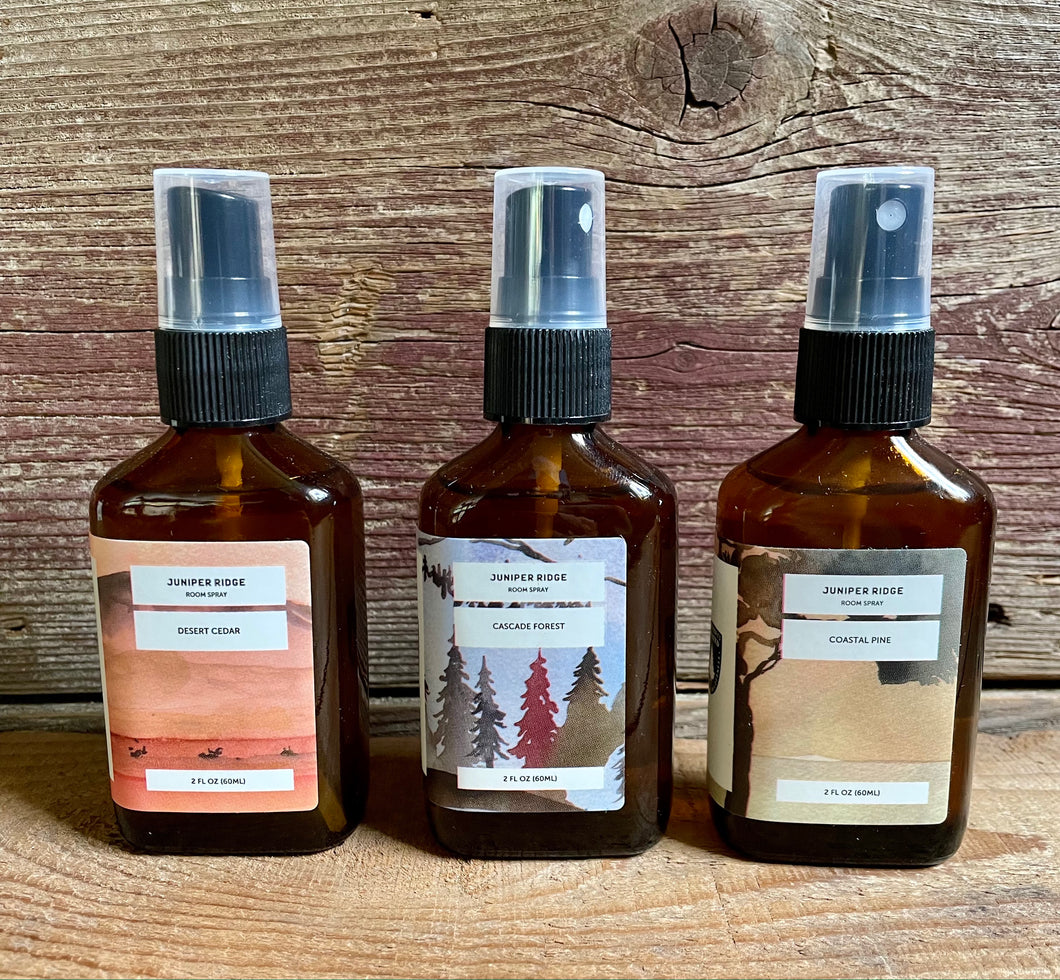 Juniper Ridge Room Spray
Regular price $16.00 Sale
A clean, quick solution to many household needs, this room spray is an all-natural replacement for more chemical heavy odor eliminators. Use it to enliven a room, on linens, on upholstery, anywhere that may need a little reviving. When you can't get out there, bring nature home.
Application: Shake well. Spray into the air to freshen up any room or directly onto fabric, blankets, linen etc.  (1-2 sprays). 
2 Fl Oz (60 ml)
Scent Profiles

Coastal Pine-  The scent of the temperate rainforests of California and Cascadia. Sticky pine needles, citrusy conifer, crisp ocean air.
Desert Cedar- The scent of the high desert. Sweet cedar resin, warm leather, sun baked wood.
Cascade Forest- The forest of the Pacific Northwest. Damp forest floor, snapped Fir needles, fresh sap.
Ingredients- Aqua (distilled water), Organic Cane Alcohol (Ethyl Alcohol), Vegetable Glycerin (Glycerin), & Steam Distilled Essential Oils
100% Plant Based
Paraben Free
Phthlate Free
Preservative Free
Dye Free
Cruelty Free