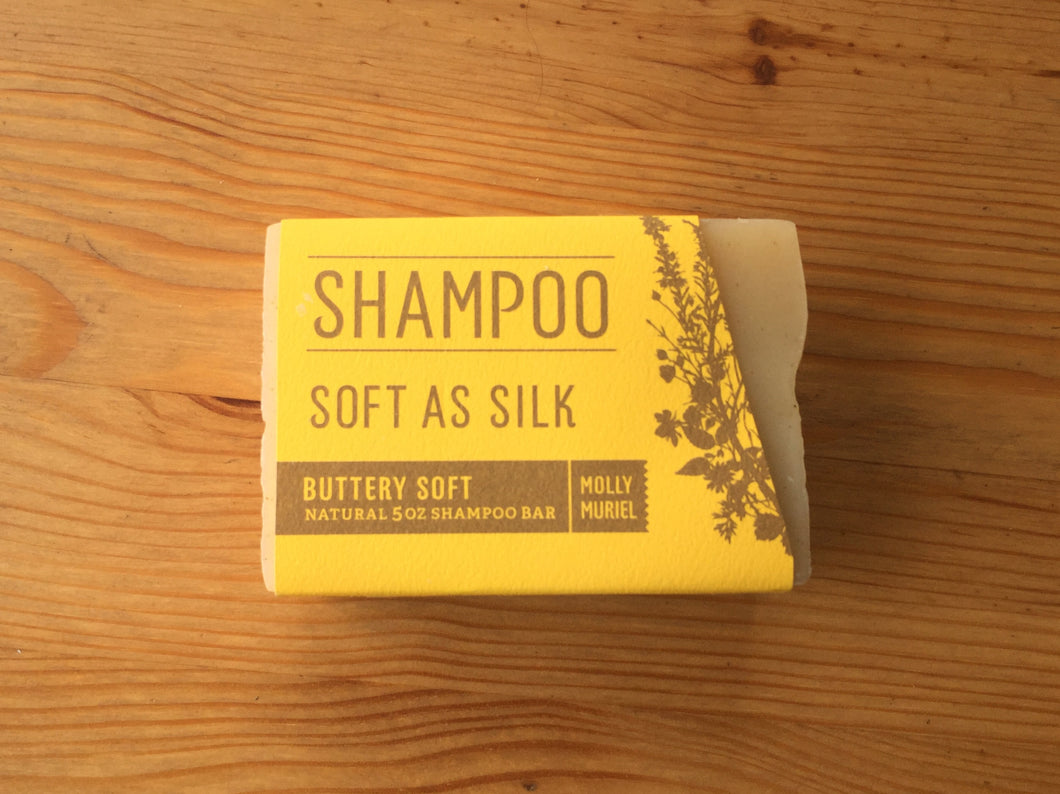 Molly Muriel Shampoo Bar
The conditioning benefits of murumuru in this shampoo bar will leave your hair conditioned but not stripped of natural oils. A great way to reduce your plastic consumption is to use a shampoo bar. Mother Earth will smile upon you for it. 
-Made with Saponified oils of olive, coconut, palm, murumuru butter, sweet almond, and jojoba, essential oils of ho wood, sage, and lemon, tumeric powder, ginger powder, and rosemary extract.
-PALM OIL FREE PRODUCT, 100% Vegan and Cruelty Free